---
City Diner Restaurant offers a distinct selection of appetizers, soups, salads, and entrees to satisfy every taste. Our restaurant offers a variety of Greek, Italian, and American food. Also, breakfast is served all day! Don't forget to check out our selection of cakes, pies, and dessert pastries.
Breakfast
Start your day off right at City Diner Restaurant with our mouthwatering breakfast menu. From classic favorites like fluffy pancakes and hearty omelets to unique creations, we have something to satisfy every breakfast craving. Whether you're in the mood for a savory breakfast sandwich or a sweet indulgence like French toast, we've got you covered. And the best part? Our breakfast is served all day, so you can enjoy your favorite breakfast dishes anytime you please. Don't forget to pair your meal with a freshly brewed cup of coffee or a refreshing glass of juice. Join us at City Diner Restaurant and treat yourself to a delightful breakfast experience that will leave you energized and ready to conquer the day.
Lunch
At City Diner Restaurant, our lunch menu offers a delightful selection of dishes to satisfy your midday cravings. From savory sandwiches and burgers to flavorful salads and comforting soups, we have something for everyone. Enjoy a taste of Greece with our Greek specialties, savor the flavors of Italy with our pasta dishes, or opt for classic American favorites. With our diverse lunch menu, you can choose from a variety of options that will leave you feeling satisfied and refreshed. Complete your meal with a side of crispy fries or a fresh garden salad. Join us for lunch at City Diner Restaurant and indulge in a delicious dining experience that will fuel you for the rest of your day.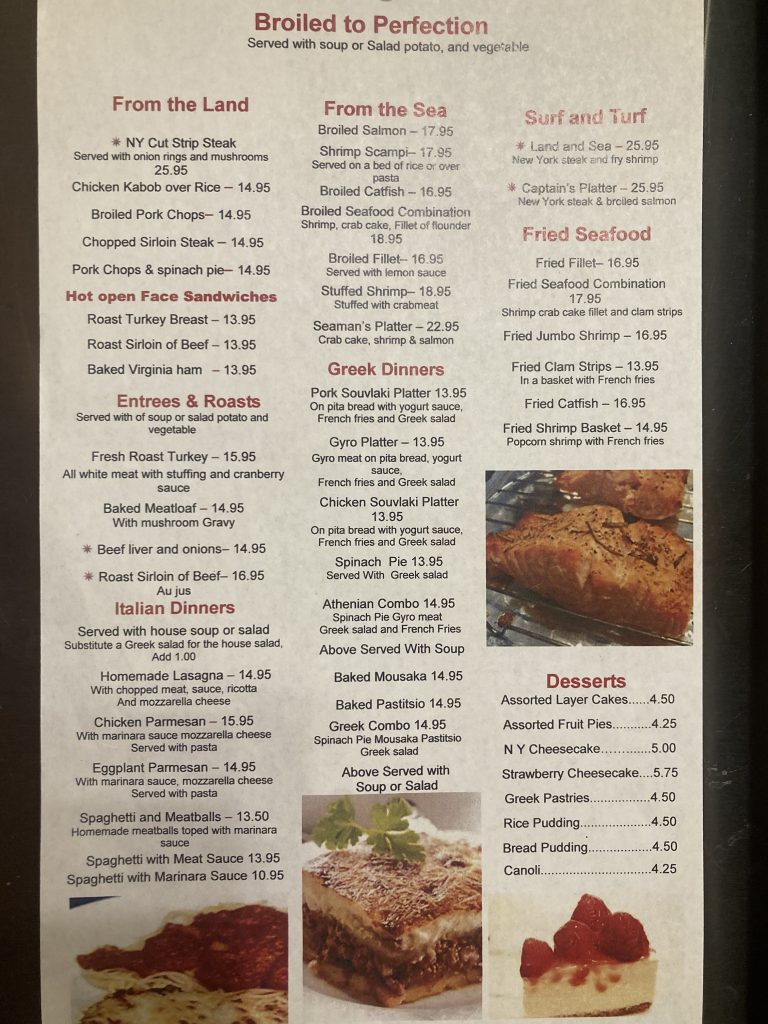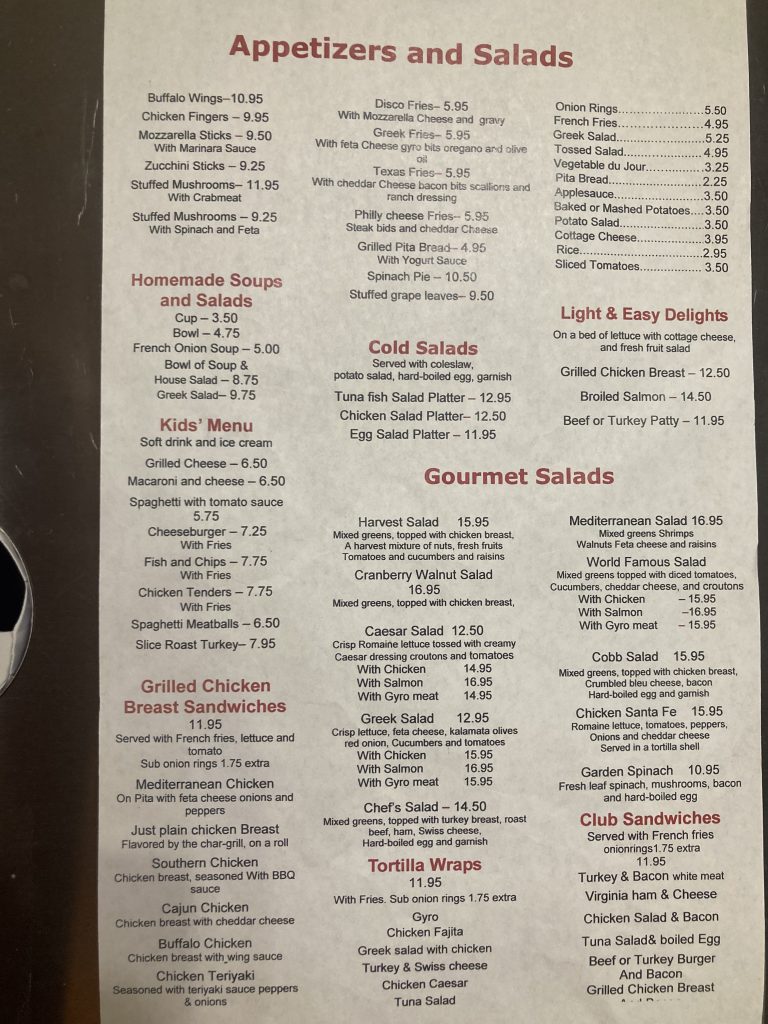 Dinner
Experience an exquisite culinary journey at City Diner Restaurant with our enticing dinner menu. From succulent steaks and seafood to delectable pasta and vegetarian options, our diverse menu promises a memorable dining experience. Indulge in the rich flavors of our carefully crafted dishes, prepared with the finest ingredients and expert culinary techniques. Whether you're craving a tender filet mignon, a perfectly seared salmon, or a flavorful vegetarian stir-fry, our dinner menu has something to satisfy every palate. Complement your meal with a selection from our extensive wine list or a handcrafted cocktail from our skilled bartenders. Join us for dinner at City Diner Restaurant and let us elevate your evening with exceptional cuisine and a welcoming ambiance.